Eutropian will be co-organizing the fifth "Mosaico Roma" on Friday February 16th. Join us for the live broadcast as we discuss the future of Rome following the current crisis.
The National Recovery and Resilience Plan to be discussed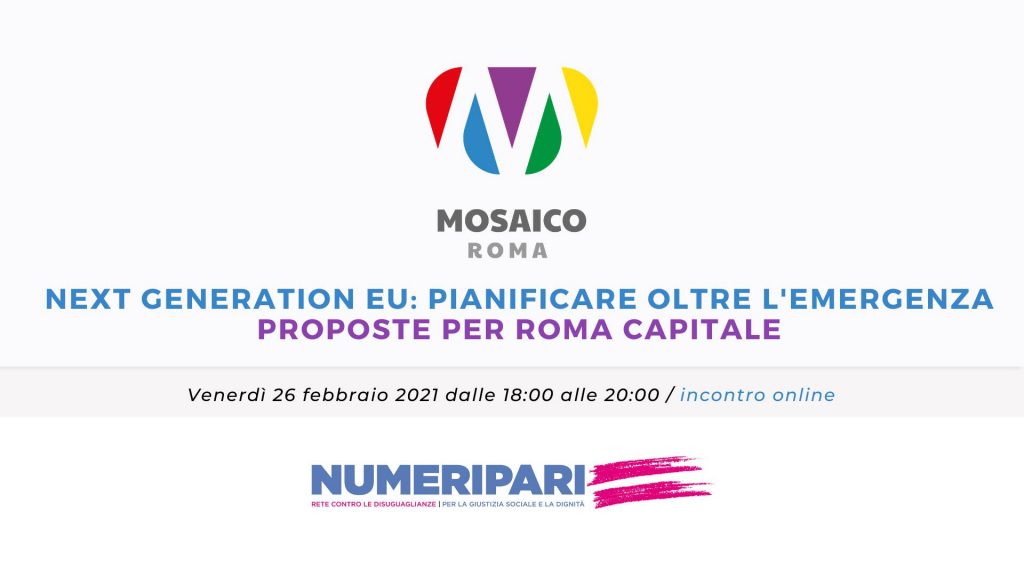 The National Recovery and Resilience Plan (PNRR), part of The Next Generation EU, will be allocating a significant sum to ensure Italy recovers from the tremendous damage caused by the crisis.
Our panel will be covering the conditions of the relief package and the objectives of the allocated financial support. The broadcast will also include a discussion on how to create initiatives and projects that can help overcome the economic, social, environmental and health crisis the country has been struggling with.
Featuring high profile guests such as Fabrizio Barca (ex-Minister), and Paula Marques, (Councillor, Lisbon),  the webinar will highlight the needs and strategic objectives indicated by the NGEU, and make concrete proposals for the future of Rome.