Organized and promoted by Eutropian with the support of the city of Rome, the Peace Village Conference will consist of six round tables that address current issues through the lens of Peace and Human Rights and through a transversal and interdisciplinary approach. By participating in the debate you will be able to learn about other cultures and perspectives, ask questions, listen and discuss!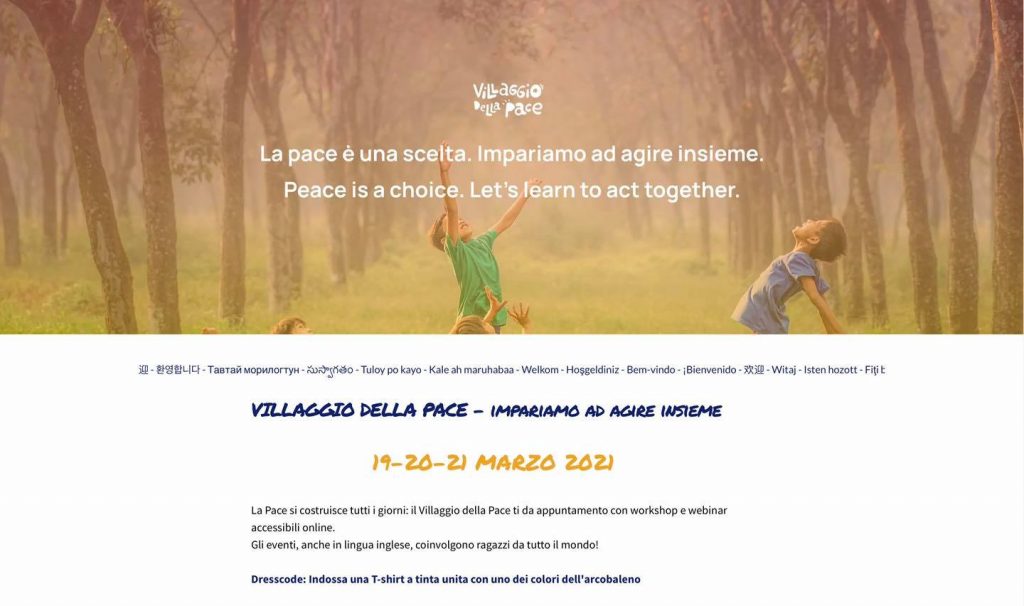 "The Peace Village" is the promoter of the dialogue between institutional representatives, leaders of religious communities, representatives of civil society, Nobel prizes and young activists to find and propose sustainable solutions to current global problems.
March 19 -10:30 am to 1:00 pm & from 3:00 pm to 5:30 pm
March 20 – The Village of Peace with Libera: NEVER MORE VICTIMS OF MAFIA
March 21- International plenary session at 4.30 pm
Additional information on the event and registration can be found here  – the event will also be shared on Eutropian's facebook page.