CUP 4 Creativity is a recently launched UIA-funded project in the Újbuda district of Budapest (2020-2023). The project aims at developing a stronger local cultural ecosystem, a new cultural venue and a platform to nurture creativity and collaboration in the 11th District of the Hungarian capital. The partnership is led by the Municipality of Újbuda, with the participation of a number of public, civic and for-profit organisations that aim to build on their existing expertise and leverage their competencies to deliver benefits to the district and its citizens. The lead UIA expert is Eutropian's Levente Polyák, who will follow the development of the project and will provide expertise throughout the process, with the backing of Eutropian's Budapest Office.
The project's key focus is community and ecosystem building, connecting various initiatives, organisations, institutions and a diversity of social groups living and working in the districts. With the help of a network of physical spaces and a digital platform, the project will create a broad cultural community, gradually involving its members into attractive online and real-life cultural events, creative activities and shared adventures, taking advantage of contemporary digital, immersive and AR/VR technologies.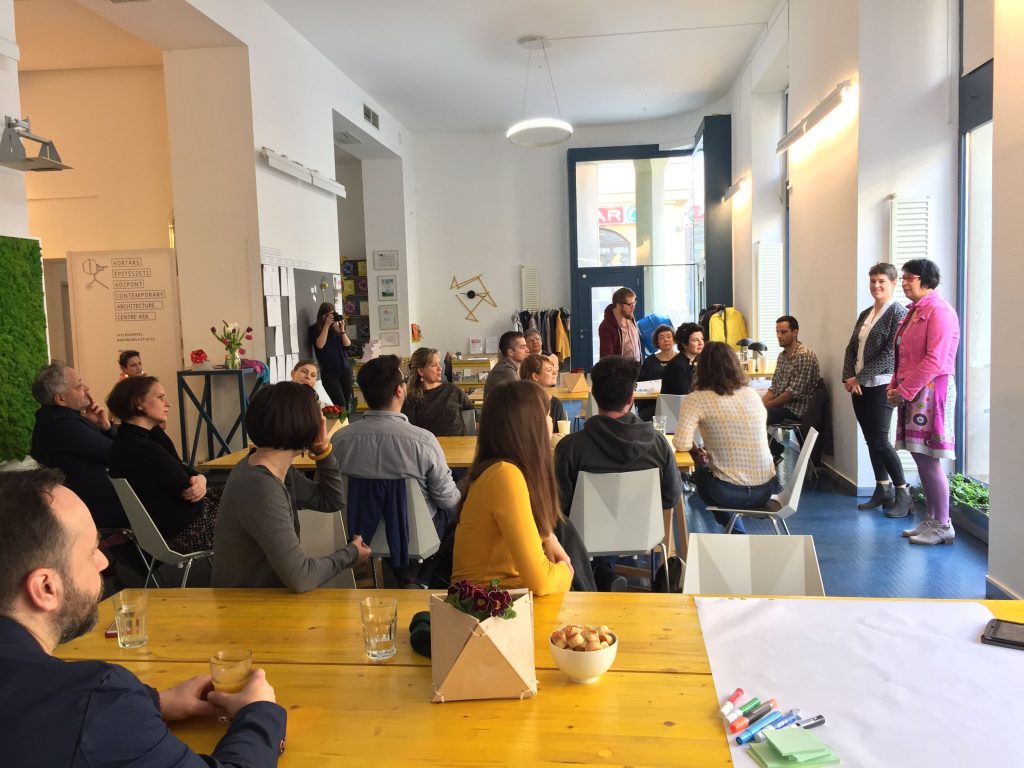 During the project, a coherent set of online/offline creative spaces are developed, operated and tested to boost cultural activities and creative interactions of the cultural community:
A Cultural IT Ecosystem providing an online interface to reach out to target groups and facilitate online/offline networking;
A technology-enhanced Art&Tech Centre functioning as a cross-disciplinary, immersive, digital creation place for users and also as an active exhibition space for new media creations;
Decentralised Cultural OpenLab workshops open for amateur creators and bottom-up cultural initiatives; and
Several so-called Creative Corners, will be implemented at existing cultural and commercial venues, hosted by cultural and commercial organisations, to establish accessible points of entry into the CUP ecosystem.