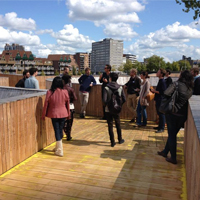 In the past decade, as an effect of various social movements and the economic crisis, many actors in the architecture and planning fields recognized that traditional funding models lost their capacity to feed small-scale, community-oriented urban projects.
The URBACT funded network supported by Eutropian looks into how digital, social media and user generated content can improve today's urban management in European cities.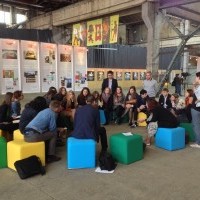 Through thematic issues, ongoing social media discourse but also trainings, mediation and site visits, this platform brings current up to date information on local innovations to the different actors of the urban sphere.
"Rethinking Food Markets" is a project that aims at elaborating strategies to revitalize declining marketplaces. Public spaces are created in interaction of various social groups. Marketplaces have traditionally constituted some of the most important public spaces, however, they gradually lost their role.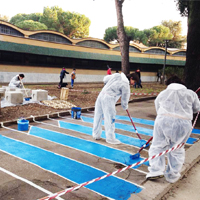 Temporary use as a tool for urban regeneration
Temporary use is a planning tool effectively bringing together various stakeholders: it engages an important number of municipal and private economic development agencies and property owners, as well as cultural organisations, to elaborate potential uses of existing infrastructure and resources.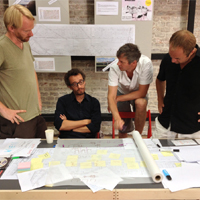 Collaborative Planning is a process that helps connecting and bringing together different actors to help transform our cities. We work together with local communities and invite international experts from around Europe to come together and elaborate ways to intervene in a local situation.