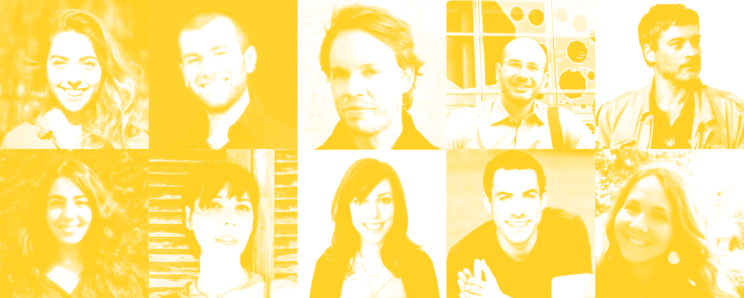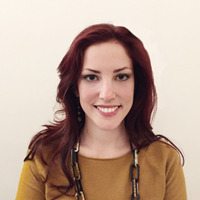 Daniela Patti is a co-founder of Eutropian. She is an Italian-British architect and urban planner who has studied in Rome, London, Porto and holds a Ph.D. in urbanism from the Technical University of  Vienna. Specialised in urban regeneration and environmental planning with a particular focus on metropolitan governance and collaborative planning, her recent research and projects' interest has been on the governance of peri-urban landscape, the revitalisation of local food markets and new economic models for community-based urban development. She is co-founder and director of Eutropian Research&Action both in Rome and Vienna, an organisation supporting collaborative planning processes between public administrations and civic groups. She worked for the Rome Municipality in 2014-15, coordinating European projects such as the URBACT "Temporary Use as a Tool for Urban Regeneration" and since 2012 she is board member of the Wonderland Platform for European Architecture, running its collaborative planning series. She was a researcher at the Central European Institute of Technology in 2010-14, managing European projects related to urban regeneration and smart development.  She has been guest lecturer in the University of Roma Tre, Tor Vergata and Universidad de Buenos Aires. Email: daniela.patti@eutropian.org
---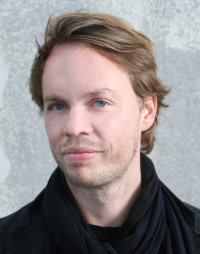 Levente Polyák is a co-founder of Eutropian. He is urban planner, researcher and policy adviser. He studied architecture, urbanism, sociology and art theory in Budapest and Paris, and worked on urban regeneration projects for the New York, Paris, Rome, Vienna, Budapest and Pécs municipalities. Founding member of the Hungarian Contemporary Architecture Centre, board member of the Wonderland Platform for European Architecture. Specialized on urban regeneration, cultural development, community participation, local economic development and social innovation, with a special focus on building development scenarios on existing resources. In the past years, he has been researching new organizational and economic models of community-led urban development projects, including the temporary use of vacant properties and community-run social services. Based on this research, he has been helping public administrations as well as professional and community organisations of various sizes and geographic locations across Europe. He participated at the URBACT pilot project "Temporary Use as a Tool for Urban Regeneration". Further info: http://polyaklevente.net. Email: levente.polyak@eutropian.org
---
Urban Planning
---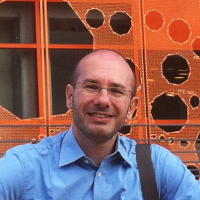 Mauro Baioni has a degree in urban planning (Pianificazione territoriale e urbanistica) at the IUAV – Faculty of planning of Venice and PhD in Urban policies, at the University of Roma Tre. From 2013 to 2015, staff member of the councillor of urban regeneration of Roma Capitale. Consultant and member of city planning offices in small towns in Italy. Planner of regional and urban development plans. Partner of Edoardo Salzano in Eddyburg, one of the most well-known Italian websites concerning urban planning, society and political issues. Since 2005, director of the Summer school of Eddyburg. Editor and author of books and essays in urban planning.
---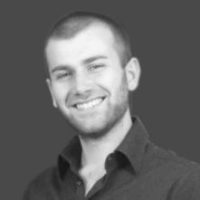 Manuel Torresan is an Italian architect. He studied architecture in Venice and Rome and he completed a postgraduate course in Energy Efficient and Sustainable Building. He worked as urban planner for the largest trade association in Italy between 2011 and 2015, for which he developed strategies and plans for the local economic growth of several cities, focusing in particular on historic centres, which are experiencing heavy closures of economic activities with negative social impacts. A widespread work at grass-root level, through participatory planning workshops, allowed him to draft plans supported by city users and associations, as a guarantee for their effective successful implementation. Furthermore, as a member of Fondazione Italiana di Bioarchitettura, he deals with green building and he arranged workshops and conferences for the promotion of energy efficiency measures in an ecological way. Lately, his works focus on new strategies for local markets and on the mode of interaction – physical, cognitive, sensory, perceptual – between individuals and places, products and services that the city offers.
---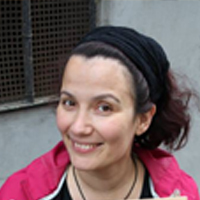 Bahanur Nasya is an architect, researcher and film producer. She has studied in Vienna and Barcelona where she has specialised in sustainable architecture and future proof development concepts. Currently she is involved in a research project focusing on coastal development along the Mediterranean, paying special attention to the relationship between environmental and social impacts. She has produced films, documentaries and fiction movies, amongst which "The Sea in Me" and "Borders". She is  co-author of "Represent & Reflect" as part of the Wonderland series and has contributed to the publication "Manual for Emerging Architects". She is the co-founder and the Chairwoman of the Association "xsentrikarts" and is the Head of Organisations at Wonderland – platform for european architecture.
---
Communication
---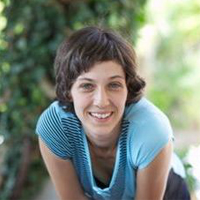 Julia Baudier is a German web-developer and designer who acquired her skills also in Vienna at the WiFi, as well as in Berlin and Budapest, with a specific focus on website integrating WordPress features with cartographic applications. In recent years she has collaborated with the Berlin-based company Argeo, developing websites based on geographic databases. She has an international professional experience and collaborates since 2015 with Eutropian especially for the management of the Cooperative City and Eutropian websites.
---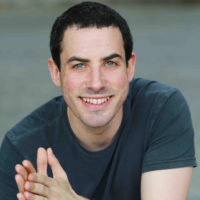 Stefano Patti is a professional actor that studied at the ACT Multimedia of Cinecittà and the AIAD of the Quirino Theatre. He ha recently worked as protagonist at the Globe Theatre of Rome and the Stabile dell'Umbria.  Parallely to his acting career he pursues his passion towards communication and graphic design, for which he has curated various campaigns in theatre and arts. Since 2015 he collaborates with Eutropian as graphic designer and communication advisor.
---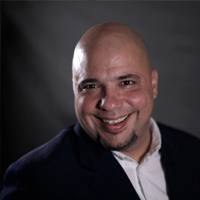 Yilmaz Vurucu is a Canadian film maker based in Vienna with an extensive experience in television and documentaries, with a particular focus on sustainable urban development and social inclusion. He has experience in sustainable urban development, for example with the documentary "The Sea in Me" that was looking into coastal development Turkey, as well as his films on migration and social inclusion, as in the case of "Borders". Since 2015 he collaborates with Eutropian in the realisation of video footage of case studies from around Europe.
---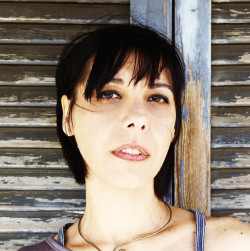 Emanuela Liverani  has a degree in Cinema History and Critique, she has worked for reVisioncinema, 2001-2006), she wrote about music in cinema and between 2002 and 2004 she has been part of the organisation committee of the Festival Internazionale del Cortometraggio of Siena. Between 2011 and 2014 she has taught Cinema at the Cine Teatro of Rome. In 2013 she directs the short movie Sopra Elevata and at the same time she has written and directed Safari Live – work in progress. Together with Federico Greco she realised the videos New Life for Markets and Funding the Cooperative City Rome.
---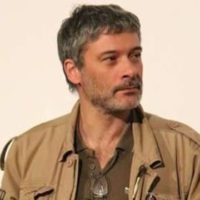 Federico Greco is a director-writer-editor, he wrote and directed feature films, shorts, documentaries and TV shows (SKY, RAI). In 1999 he co-wrote, co-directed and co-produced Stanley and Us, a documentary about Stanley Kubrick (RAI, RAITRADE). He made his narrative feature debut in 2005 with Road To L. (Minerva Pictures, Rarovideo, Paramount, 01 Distribution). After screening at numerous top international festivals, the film won the 2005 Fantafestival, picking up the European Silver Mèliés Award. After several award winning short films (Liver, Nuit Americhèn, Angelika) and documentaries (Voci migranti, Fuori fuoco, Piero della Francesca and the Polyptych of Mercy) he co-directs his second feature film, E.N.D. – The Movie (2015). His upcoming project is a feature documentary, PIIGS, about Eurozone and austerity. He wrote as a journalist and film critic and was a film festival director. He teaches film direction and screenwriting at a number of film schools (Cineteatro Roma, Accademia Belle Arti Perugia…).
---
Have previously worked with Eutropian
---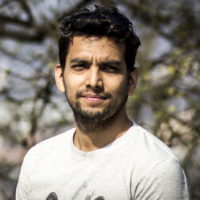 Isaac Guzman has a Bachelor's degree in International Relations. Recently he obtained a MSc degree in Environmental Science, Policy and Management (MESPOM) a two year Erasmus Mundus programme with joint partnership between the Central European University, Hungary; Aegean University, Greece; and Lund University, Sweden. Previous his masters he was climate change policy analyst with the World Resource Institute Mexico where he conducted research and advocacy in transport and urban development at national and local level. His current interest in urban environmental policy aims to link government policy making (top-down) and foster community-base projects (bottom-up) in different city issues as: use/promotion of green spaces, urban food systems and urban nexus thinking.
---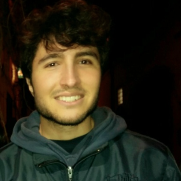 Andrea Messina holds a Bachelor's Degree in Political Science for Cooperation and Development from Università degli Studi Roma Tre. Being passionate about environmental issues, he decided to get specialized in that field, so he enrolled in a Master's Degree in Environmental and Development Economics (Sustainable Enterprise) at Università degli Studi Roma Tre. During this time, he became interested in urban planning projects aimed to implement the livability of the community while also preserving the Environment. He wrote a final thesis titled "The restoration of the Valle Theatre: Cost – Benefit Analysis". Before collaborating with Eutropian, he was an intern in the roman offices of Solarig, a solar energy company.
---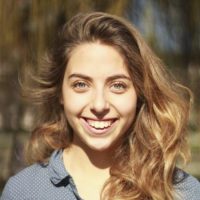 Cosima Malandrino has recently obtained her Bachelor's degree in Political Science from the Euro-American studies program of SciencesPo Paris. As part of her program, Cosima attended the University of Texas at Austin for a year and specialized in Anthropology and Urban Studies. She is now enrolled in SciencesPo Paris Urban School's Master's degree "Governing the Large Metropolis". In Austin, Texas, Cosima researched the issue of gentrification and its effects on queer communities of color. She has also studied contemporary struggles over the definition of "the urban public" and contributed to the drafting of a Participatory Budgeting proposal for the City of Austin 10 Districts.  She also worked for the Workers Defense Project, participating in their grassroots organizing and policy research initiatives to protect the rights of low-wage workers in Texas.
---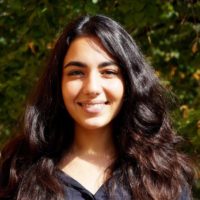 Eleonora Rugiero has recently graduated in Political Science. She has pursued her undergraduate studies in the Mediterranean and Middle Eastern campus of Sciences Po Paris and she will soon attend the Dual Master program in Urban Policy between Sciences Po Paris and the London School of Economics, aiming at gaining academic and professional expertise in the field of urbanization and development. During her third year of undergraduate studies she attended the American University of Beirut, where she was first introduced to issues related to the city.  In Beirut she focused on the analysis of the process of privatization of public spaces in Beirut, both relying on academic works as well as field-trips on the ground. Additionally she has examined the question of refugee camps, which is today a rather problematic theme in Lebanon and in other Middle Eastern countries.
---
Giulia Sandrini is studying environmental economics at the University of Siena and has previously studied International Economics at the University of Padova. She has done Erasmus in Nice and has had a six months internship as Press Officer at the Confagricoltura. She has attended a Masters course in European project management and a course in bio-economy. She is part of a cultural association that deals with social and urban regeneration in her hometown Brescia.