Eutropian offers international know-how to develop local cohesion.
Thanks to its multi-disciplinary approach, Eutropian connects various stakeholders around urban planning and regenerations issues, supporting local development through sustainable economic, environmental and social models. Our cities have an abundance of unused resources waiting to be activated with the help of expertise and citizen knowledge: it's important to have eyes to see the potential.
Open spaces in urban areas are not just waiting for building speculation and they can offer more services than just recreational purposes: they can guarantee economic local development in an environmentally friendly way. There is more to a park… Let's imagine an underused vacant plot owned by the City in an densely built neighbourhood, what can the public administration do there? Might it be that inhabitants have some good ideas? With the appropriate mediation and guidance it is possible to bring together offer and demand to a balanced solution for both sides. Maybe the future of this plot is a city farm with educational facilities; or an agricultural cooperative that produces local food and sells its products in the market; or a small scale energy production plant…
Urban Regeneration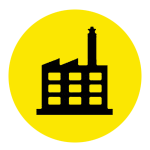 Our cities are full of abandoned buildings, such as industrial sites,  cinemas or schools. Sometimes these places become malls but other times City Administrations struggle to reuse them because renovation costs are very high or there is no identified users, so they remain vacant. But an old factory with the appropriate business model can be reused by local population that might be willing to invest little capital into a space in order to guarantee their own future for a home or a business. Drawing together this potential is important as it allows for a chain reaction urban regeneration process, as long as local human and financial capital is involved. This old factory could become an art cluster; a sports facility; a co-working space…
 Cultural Development
The identity of our cities is defined by a permanent yet constantly  changing culture which gives us the meaning of place. Culture can support local development, but is a large museum quarter going to necessarily reactivate economy? Culture is so strictly related to people that it is necessary to identify the right scale and stakeholders in order to really have an impact on the city, this requires for any development to be strictly related to
Smart City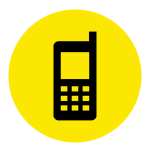 Smartness is an approach to life and decisions, reason why it can be useful when dealing with our cities. Technology is a tools which can greatly improve the efficiency of our actions as long as it clearly serves a higher purpose. Energy efficiency in buildings, smart grids, digital platforms or smart phone applications in our days are essential as they can support an integrated and multi-disciplinary approach that brings together different stakeholders.
What Eutropian offers: 
Fundraising; we offer assistance to municipalities, governmental and non-governmental organisations, architecture and planning offices, community groups and cultural initiatives to help developing funding applications. We have experience in various European Union, international and national funding frameworks in topics ranging from policy transfer, smart city projects and  to local development, social innovation and cultural cooperations.
International cooperations: through our extensive international network we help municipalities, governmental and non-governmental organisations, research institutes and start-up companies, architecture and planning offices, community groups and cultural initiatives find partners for international cooperation projects.
Project management: we assist full and partial management of international cooperation, knowledge transfer and exchange programs, as well as local development projects and participation processes.
Participatory planning: in order to enable the elaboration of sustainable and well-supported development scenarios, we help our clients bring together various stakeholders in diverse event formats: we organise workshops, consultation sessions and conferences, as well as thematic walks and film screenings.
Policy development: we offer assistance to municipalities, as well as national and international governmental organisations in researching, developing and testing policy models related to urban regeneration, cultural development, community participation, local economic development and social innovation.
Communication: through our extensive publication and communication activities, we help municipalities, governmental and non-governmental organisations, research institutes and start-up companies, architecture and planning offices, community groups and cultural initiatives share their activities, present their achievements and disseminate their project results.
For further information please contact info@eutropian.org