Eutropian's article about the experience in Kiev, Ukraine, has been published on the Autoportret magazine and is now online!
The article is available here.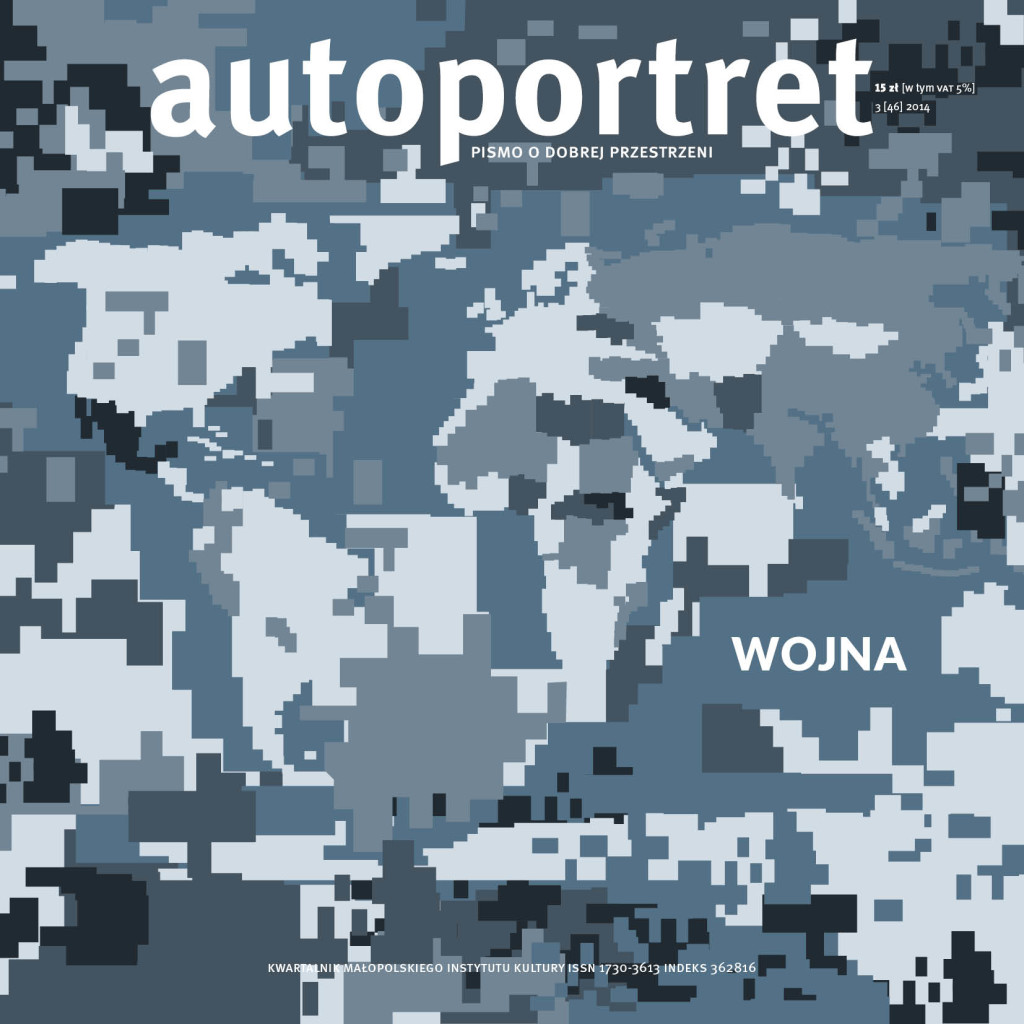 We are pleased to inform you that the English version of the current issue of the "Autoportret" quarterly is ready for download. Please find below links to the articles published in this issue:
Autoportret 3[46] 2014
War
EDITORIAL Marta Karpińska [PDF]
VIOLENCE NEEDS NO MOTIVE Harald Welzer [PDF]
ARCHITECTURE DRAFTED: EXPERIENCING THE SECOND WORLD WAR Jean-Louis Cohen [PDF]
TRANSITORY, TEMPORARY… Dorota Jędruch [PDF]
IN THE BUFFER ZONE Dominika Vámos [PDF]
PREDICTING THE WAR, OR, WHEN BOMBS WERE FALLING ON KRAKÓW Marcin Jarząbek [PDF]
THE PRINCE WHO LOVED HIS WIFE AND DESPISED HIS PEOPLES Miljenko Jergović[PDF]
SLOVAK MODERNISTS AGAINST THE BACKGROUND OF THE GREAT WAR Matúš Dulla [PDF]
BETWEEN THE GRAVE AND THE CREMATORIUM Vladimír Czumalo [PDF]
OF ALL UNSATISFIED DESIRE AND OF ALL DEATH Rossano Baronciani [PDF]
WAR IN THE AGE OF COLOUR TV Michał Wiśniewski [PDF]
THERE'S NO INSTRUCTION MANUAL FOR WAR z Krzysztofem Millerem rozmawia Wojciech Wilczyk [PDF]
THE REMNANTS OF A REVOLUTION Daniela Patti, Levente Polyák [PDF]
THE NAMES OF WAR Mateusz Curyło [PDF]
GEEKS VERSUS CYBER MAGICIANS Joanna Walewska [PDF]
AGENCY Nunzia Bonifati [PDF]
The issue has been published with the financial support of the International Visegrad Fund.