A workshop in Rome on May 5-7 to discover about  new economic models for community-led urban development with initiatives from Italy and around Europe.
BUDAPEST Workshop  –  MADRID workshop
ROTTERDAM workshop  –  CENTRAL EUROPE workshops – IABR Rotterdam workshop
Read stories from around Europe

Un workshop a Roma il 5-7 maggio per conoscere nuovi modelli economici per uno sviluppo urbano promossi dalla cittadinanza con iniziative italiane e straniere.
Discover more about the initiatives taking part to the events!
Participants Brochure in English
Scopri maggiori informazioni sulle iniziative che prenderanno parte agli eventi!
Brochure Partecipanti in Italiano
Further information | Maggiori informazioni: info@eutropian.org / cooperativecity.org / FB
PROGRAM | PROGRAMMA
[tribulant_slideshow gallery_id="3″]
All public events are in English without translation | Tutti gli eventi pubblici saranno in inglese senza traduzione
5.05.2016 at 17:00 – 19:30 @Casa della Città (via della Moletta, 85)
"Community financing in collaboration with the Administration" 
"Finanziamento di comunità in collaborazione con l'Amministrazione"
Stefania De Masi, Cascina Roccafranca, Turin
Annet van Otterloo, Afrikaanderwijk Cooperative, Rotterdam
Jeroen Laven, ZoHo – Stipo, Rotterdam
in dialogue with Massimo Allulli (Area Studi ANCI), Angelo Melpignano (WithYouWeDo Crowdfunding di TIM) and Christian Iaione (LabGov Luiss)
6.05.2016 at 18:00 – 21:00 @co-working Alveare (via Fontechiari, 35)
"Self-organised financing and management of local resources"
"Auto-finanziamento e gestione delle risorse locali"
Serena Baldari, Co-working Alveare – CoRete, Rome
Ulrich Moebius, Peissnitshaus, Halle/Saale
Andries Geerse, Welovethecity, Rotterdam
Enrique Carrasco, Co-working Casa Netural, Matera
in dialogue with Ida Meglio (Social Lending) and Stefano Simoncini (CoRete and reter.org)
7.05.2016 at 10:00 – 17:00 @Primavalle Market (via Igino Papa) "Interactions at the Market" 
10:00 – 13:00: "Workshop on territorial Impact" | "Workshop sull'impatto territoriale"
Annet van Otterloo, Afrikaanderweijk, Rotterdam
Larisa Tsvetkova, Spreefeld co-housing, Berlin
Liviano Mariella, BAM! – Bottega Artistico Musicale, Sapri
Stefania Pelloni, La Cuciria – Social Sewing, Ravenna
in dialogue with Massimo Marinacci (GIT Lazio Nord, Banca Etica), Julian Colabello (Councillor XIV District) and Banco e Sto.
13:00 – 14:30: lunch in Primavalle Market – pranzo nel mercato di Primavalle
14:30 – 17:00: guided tours in Primavalle – tour guidati di Primavalle
Open House Event "Interactions at the Market" is an event organised by Interazioni Urbane and Atelier Spazi Solari in collaboration with Banco e Sto and Eutropian
*to be confirmed
Funding the Cooperative City is realised by Eutropian in collaboration with Vivero de Initiativas Ciudadanas, KEK – Hungarian Architecture Centre, Wonderland Platform for European Architecture, Comune.Info, Interazioni Urbane, Atelier Spazi Solari, Banco e Sto, UrbanITA, Carrozzerie n.o.t., co-working Alveare, World Urban Campaign, la Casa della Città, Open House Roma, Emanuela Liverani, Federico Greco, with the support of Advocate Europe, the Dutch Embassy in Italy, the Goethe Institut in Italy. Read below for further information.

MEDIA PARTNER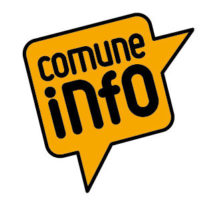 Comune-info.net è un progetto dell'Associazione Persone Comuni, uno spazio web d'informazione indipendente . Occupare uno spazio pubblico nella Rete, per raccontare e accompagnare cambiamenti sociali profondi, spesso poco visibili, che mettono in discussione insieme la mercificazione delle relazioni sociali e della città. Comune-info nasce così, come un laboratorio di informazione partecipata, nata da l'impegno di alcuni attivisti e ricercatori, insieme a alcuni giornalisti professionisti, hanno liberato uno spazio nella Rete per diffondere notizie, raccontare storie, segnalare opportunità (prodotti, servizi, libri, occasioni di lavoro, eventi), raccogliere analisi e proposte, documenti e mappe, idee e utopie. Un «quotidiano» web per ripensare gli stili di vita e le città, con legami e sguardi da molte altre regioni e dal mondo. Uno spazio necessario, stando ai numeri: oltre 140 mila pagine visitate al mese da oltre 70 mila visitatori unici, con 40mila iscritti circa alla newsletter settimanale e 35mila connessi grazie ai social network. Ma, d'altronde," a che cosa serve l'utopia", si chiedeva Eduardo Galeano nel suo saggio Finestra sull'utopia? Serve proprio a questo, rispondiamo con lui, "a camminare". Insieme.
VIDEO PARTNER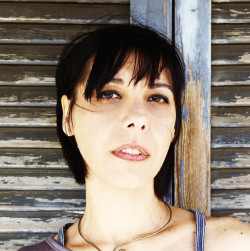 Emanuela Liverani  è laureata in Storia e Critica del Cinema, si è occupata di critica (tra cui reVisioncinema, 2001-2006), ha scritto un saggio sulla musica nel cinema, dal 2000 al 2002 è stata nel comitato di organizzazione e selezione del Festival Internazionale del Cortometraggio di Siena. Dal 2011 al 2014 ha insegnato cinema al Cine Teatro di Roma.  Nel 2013 debutta nella regia con il cortometraggio Sopra Elevata e contemporaneamente lavora in teatro come aiuto regia di Georgia Lepore e come regista e autrice debuttando con Safari Live – work in progress.
Federico Greco è regista e autore televisivo e cinematografico, lighting cameraman e montatore.
Esordisce nel 1999 con il documentario su Stanley Kubrick "Stanley and Us", realizzato per la RAI, in seguito venduto in tutto il mondo e divenuto un libro per LINDAU.
Nel 2005 scrive e dirige il suo primo lungometraggio, "
Il mistero di Lovecraft
", vincitore del Méliès d'Argento a Helsinki (tra i dieci migliori film fantastici europei) e trasposto a fumetti nella collana Bonelli Martin Mystère.