Vous gérez un lieu avec votre communauté locale?
Nous recherchons des exemples d'organisation économique d'espaces (comme des devantures de magasin, des bâtiments ou des espaces ouverts) développés et portés par les citoyens, générant une influence socio-culturelle sur leur quartier.
Envoyez-nous l'histoire de votre lieu, en décrivant le modèle économique et l'organisation de votre lieu, son processus de financement et de développement des ressources humaines.
Rejoignez-nous lors de nos workshops à venir, et permettez à d'autres initiatives d'apprendre de votre expérience !
Les initiatives retenues participeront à :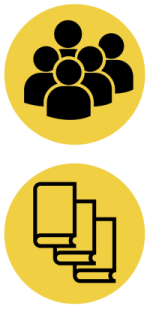 DES WORKSHOPS à Budapest (7-9 avril), Madrid (21-23 avril), Rome (5-7 mai) et Rotterdam (28 mai), afin de rencontrer vos collègues européens engagés dans ces pratiques, partager votre expérience et apprendre comment développer davantage votre projet.
UN LIVRE recueillant pour la première fois en Europe de nouveaux modèles d'aménagement immobilier menés par la communauté.
Présentez-nous votre histoire en envoyant les documents suivants à info@eutropian.org avant le 15 février 2016:
3-5 images en haute résolution (300dpi)
de la documentation existante sur le projet – brochures, rapports (max. 5 pages)
Pour toute question, n'hésitez pas à nous contacter : info@eutropian.org
---
A propos de « Funding the Cooperative City » / Financer la Cité Participative
« Funding the Cooperative City » étudie, met en avant et aide les expériences communautaires d'aménagement immobilier dans les villes européennes. A travers des workshops (Rotterdam, Berlin et Paris en 2014, et Budapest, Madrid, Rome et Rotterdam en 2016) ainsi que des rapports d'enquête, des portraits vidéo et une publication, the projet rassemble des acteurs venus de différentes villes pour façonner une nouvelle culture européenne du développement urbain, basée sur les initiatives communautaires, les modèles économiques civiques et la propriété coopérative.
Pour plus d'informations à propos du projet Funding the Cooperative City, rendez-vous sur https://new.eutropian.org/funding-the-cooperative-city/
Renseignez-vous d'autres expériences 

Funding the Cooperative City is realised by Eutropian in collaboration with Vivero de Initiativas Ciudadanas, KEK – Hungarian Architecture Centre, Wonderland Platform for European Architecture and UrbanITA with the support of the World Urban Campaign and Advocate Europe.