Are you running a space with your local community?
Hungarian – Italian – Spanish – French – German
We are looking for stories about the economic organisation of community spaces (including social centers, cooperative businesses, co-working spaces, cultural venues in storefronts, buildings or open areas) developed and run by citizens with a social-cultural impact on their neighbourhood. Send us your story, describing the economic and organisation model, funding and human resources and development process of your space. Join us at our upcoming workshops and help other initiatives to learn from you!
Selected initiatives will take part in: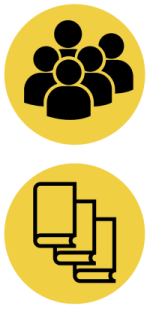 WORKSHOPS in Budapest (April 7-9), Madrid (April 21-23), Rome (May 5-7) and Rotterdam (May 28) to meet your fellow practitioners from across Europe, share your experience and learn how to develop your project further.
THE BOOK collecting emerging models of community-led real estate development for the first time in Europe.
Tell us your story by sending to info@eutropian.org by 15th February 2016 the following materials:
Filled out questionnaire (text file here or word file here)

3-5 images in high resolution (300 dpi)

Existing project documentation – flyers, reports

 

(max 5 pages )
If you have any questions don't hesitate to contact us: info@eutropian.org
---
About Funding the Cooperative City
"Funding the Cooperative City" explores, promotes and assists experiments in community-led real estate development in European cities. Through workshops (Rotterdam, Berlin and Paris in 2014 and Budapest, Madrid, Rome and Rotterdam in 2016) as well as investigative reports, video portraits and a publication, the project brings together protagonists from various cities to help shaping a new European culture of urban development based on community-driven initiatives, civic economic models and cooperative ownership. For more info about the Funding the Cooperative City series, visit http://eutropian.org/funding-the-cooperative-city/
*
Learn more about other experiences here!

*
Funding the Cooperative City is realised by Eutropian in collaboration with Vivero de Initiativas Ciudadanas, KEK – Hungarian Architecture Centre, Wonderland Platform for European Architecture and UrbanITA with the support of the World Urban Campaign and Advocate Europe.