Betreibst du einen Ort für die lokale Community?
Wir suchen Erfahrungen mit der wirtschaftlichen Organisation von Gemeinschaftsräumen (einschließlich Gemeindezentren, kooperativen Unternehmen, Co-working spaces, kulturellen Einrichtungen, selbstverwalteten Gebäuden, Grundstücken oder Freiräumen) mit sozial-kultureller Wirkung auf ihre Umgebung, die von BürgerInnen entwickelt und betrieben werden.
Schick uns deine Geschichte, die das wirtschaftliche und organisatorische Modell, die Finanzierung, den Personaleinsatz und den Entwicklungsprozess deiner Initiative beschreibt. Wir möchten dich auch zu unseren nächsten Workshops einladen, um anderen dabei zu helfen, von deinem Beispiel zu lernen!
Ausgewählte Initiativen nehmen teil: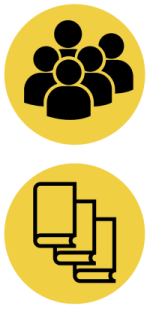 an den WORKSHOPS in Budapest (7. bis 9. April), Madrid (21. bis 23. April), Rom (5. bis 7. Mai) und Rotterdam (28. Mai), um Gleichgesinnte und KollegInnen von anderen Gemeinschaftsprojekten aus ganz Europa zu treffen, deine Erfahrungen zu teilen und zu lernen, wie du dein Projekt weiter entwickeln kannst.
am BUCH, das erstmals neue Modelle von gemeinschaftsgeführter Immobilien-Entwicklung in Europa sammelt.
Erzähl uns deine Geschichte, indem du bis zum 15. Februar 2016 folgende Unterlagen an info@eutropian.org schickst:
Den ausgefüllten Fragebogen (Textdatei hier oder Word-Datei hier)
3-5 Bilder in hoher Auflösung (300 dpi)
Bestehende Projektdokumentation – Flyer, Berichte (maximal 5 Seiten)
Bei Fragen zögere bitte nicht, uns zu kontaktieren: info@eutropian.org
---
Über Funding the Cooperative City
"Funding the Cooperative City" untersucht, fördert und unterstützt Experimente in der gemeinschafts-geführten Immobilienentwicklung in europäischen Städten. Durch Workshops (Rotterdam, Berlin und Paris im Jahr 2014 und Budapest, Madrid, Rom und Rotterdam im Jahr 2016) sowie Berichte, Video-Porträts und einer Publikation, führt das Projekt Protagonisten aus verschiedenen Städten zusammen, um eine neue europäische Kultur der Stadtentwicklung zu etablieren, die auf gemeinschaftsgetriebenen Initiativen, zivilgesellschaftlichen Wirtschaftsmodellen und kooperativem Eigentum basiert.
Für weitere Informationen über die "Funding the Cooperative City" Serie, besuche http://eutropian.org/funding-the-cooperative-city/
*
Erfahre hier mehr über andere Beispiele!

Funding the Cooperative City wird umgesetzt von Eutropian in Zusammenarbeit mit Vivero de Initiativas Ciudadanas, KEK – Hungarian Architecture Centre, Wonderland Platform for European Architecture und UrbanITA und der Unterstützung der World Urban Campaign und von Advocate Europe.