Gestisci uno spazio con la tua comunità? 
Stiamo cercando storie sull'organizzazione economica di spazi come negozi, edifici o spazi aperti, sviluppati e gestiti da cittadini con un impatto socio-culturale sui loro quartieri. Mandaci la tua storia, descrivendo il modello organizzativo ed economico, le risorse finanziarie ed umane e il processo di sviluppo del tuo spazio. Partecipa ai workshop e aiuta altre iniziative ad imparare dalla tua esperienza!

Le iniziative selezionate prenderanno parte a: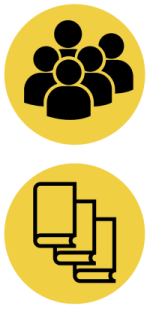 WORKSHOPS a Budapest  (7-9 Aprile), Madrid (21-23 Aprile), Roma (Maggio 5-7) e Rotterdam (28 Maggio) per incontrare altre iniziative da altri Paesi europei, condividere la tua esperienza e imparare come sviluppare il tuo progetto.
IL LIBRO che colleziona i modelli delle emergenti iniziative di sviluppo urbano comunitario per la prima volta in Europa.
Raccontaci la tua storia inviando a info@eutropian.org entro il 15 Febbraio 2016 i seguenti materiali:
3-5 immagini in alta risoluzione (300 dpi)

Documentazione esistente sul progetto – flyers, report

  

(max 5 pagine, possibilmente in inglese)
Se hai domande non esitare a contattarci: info@eutropian.org
Maggiori informazioni su Funding the Cooperative City. 
Scopri altre esperienze in Europa qui!

Funding the Cooperative City è realizzato da Eutropian in collaborazione con Vivero de Initiativas Ciudadanas, KEK – Hungarian Architecture Centre, Wonderland Platform for European Architecture e UrbanITA con il supporto di  World Urban Campaign e Advocate Europe.